Our Xmas CD/DVD "A Starry Night"

Download from following channels:
iTunes:    Eine Sternenklare Nacht
Amazon: Eine Sternenklare Nacht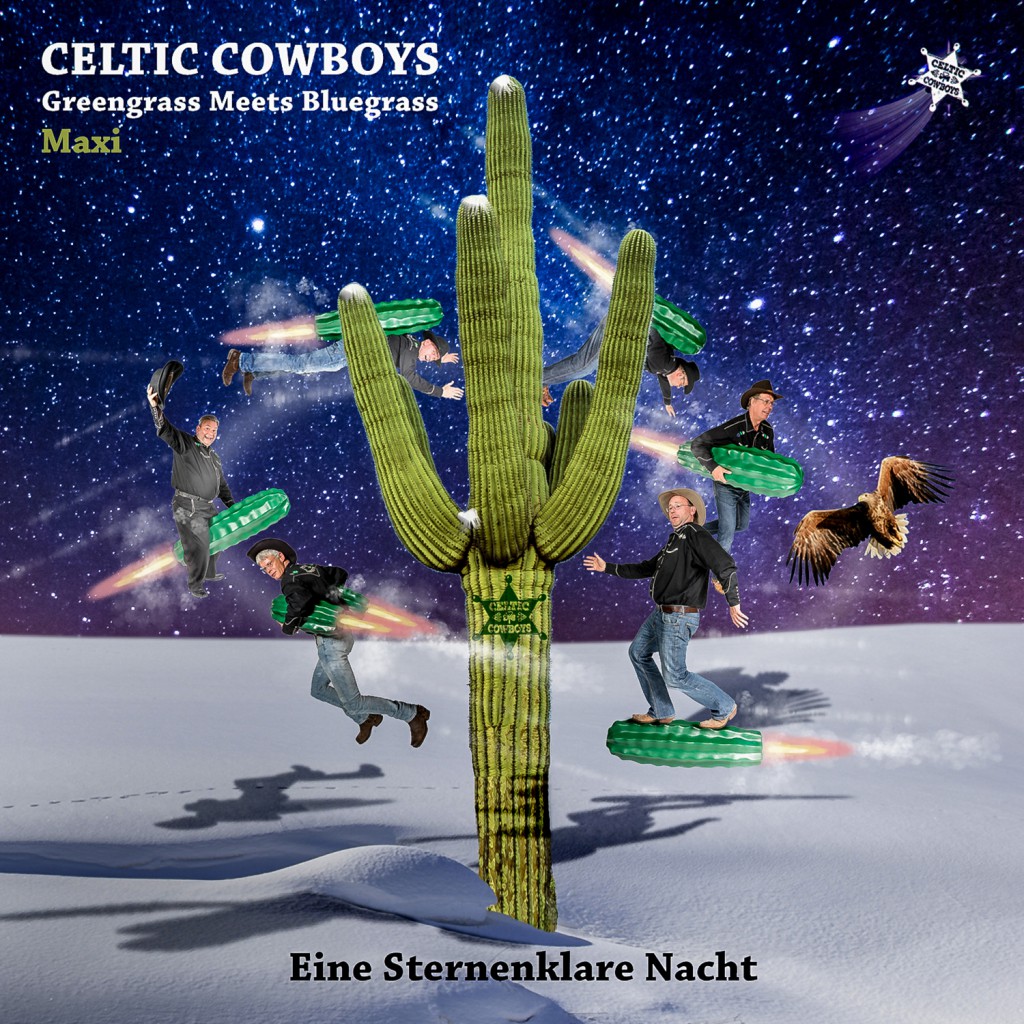 " A Starry Night" – that's the title of the Christmas single by the Celtic Cowboys which released in 2015.
During just such a night, a long-haul truck driver is sitting in his truck on the way from Freiburg to Kiel, philosophising about life on the road, and yearning for his loved ones. At the same time, he realises that other people's lot is even harder than his own.

This song was written by the two Celtic Cowboys Dirk Schulze and Hartmut Markmann.
"We are giving Christmas concerts every year, so we wanted to create our own Country Christmas song", says Dirk Schulze, who has already won twice the German Rock and Pop Award as Germany's best country singer.
The song was recorded by the Celtic Cowboys in Daniel Lüdke's studio in Hamburg.
Guest musicians were Martin Huch on pedal steel guitar, Hilmar Kehl on drums, and Jule Schween on harp. The final mix was done at Robby Ballhause's Land's End Studios in Hannover.

"A Starry Night" will be released by Liekedeler Music label and is only available as download.
Track:
Eine Sternenklare Nacht
Short Video: